Front of House
·
Cannon Street
Senior Facilities Manager UK&I
Title: Senior Facilities Manager

Salary: Up to £50,000
Pension: 3% matched
Start date: Immediately
Reporting to: Senior Account Manager   
Based from: Cannon Street, London

Other: Life Assurance x 2
Other: Free Will writing service
Other: Access to 24/7 virtual doctor 
Role purpose 

Pareto are looking to employ an experienced Senior Facilities Manager to manage one of their most prestigious accounts. The successful candidate will be able to demonstrate exceptional experience in people management, process implementation and ownership of day to day operations on behalf of the client. We are looking for someone with proven experience working supplier side delivering an exceptional customer experience to high profile clients.  A thorough understanding of Hard and Soft services delivery is essential. We are looking for an outstanding communicator that will be able to manage multiple stakeholders, whilst maintaining the highest levels of service at all times. We need someone that is ambitious, self-driven, professional and the hardest worker in the room. This role will report in the Pareto Senior Account Manager and will liaise daily with the client's Head of Space. We are looking for someone to take a well performing account and make it a world leading example of service delivery.
Key Duties
Ownership of day to day operations which includes daily management of four direct reports – One Engineering Lead, One Workplace Manager, One Floor Manager with Regional Responsibilities and one  – and supporting them in leading/managing their teams.
Deputising for direct reports during periods of annual leave.
Weekly operational briefings with the client representative to manage the operational challenges and opportunities across the Account.
Build strong relationships throughout the customer organisation and leverage these to both land Space initiatives successfully and anticipate customer needs through innovation.
Completion of monthly management reports that cover all services across all sites. This will be delivered to the client within 10 days of the following month and will include full PPM and H&S data. This will extend to quarterly strategic reviews that will include senior stakeholders to drive the strategy of the overall contract.
Implementation of standard operating procedures for all base functions of the service delivery. This will include designing, writing and delivery these SOP's and ensuring they are followed.
Full accountability for understanding the baseline contract and ensuring that all base services are delivered without exception. Reporting weekly/monthly/quarterly to ensure all requirements of the contract are met.
Act as the senior point of decision making for the team and the key point of escalation to ensure the client is free to manage at a strategic level.
Completion of all HR related tasks including appraisals, salary reviews and disciplinary procedures.
Monitor the performance of core sub-contractors effectively ensuring they are operating in line with their specifications and delivering value for money.
Completing quarterly audit reviews with all core sub-contractors including SLA scoring.
Provide support for large scaler projects across the portfolio.
Additional Important Areas:
Health & Safety Management

A thorough understanding of health and safety to ensure compliance across the Account at all times in line with the company standards and Statutory Requirements.
Conduct regular audits to ensure statutory items are adhered to.
Ensuring delivery of RAMS process for all team members including Toolbox Talks.
Reporting to Client and Senior Account Manager on H&S related incidents on an immediate basis.

Service Delivery

To lead the operational delivery of the contract
Develop strong relationships with clients and Pareto FM teams
Responsibility for financial performance of the contract
Focus on innovation in service delivery and exceeding customers contractual requirements
Offering innovation around business processes
Oversee the management of projects within the portfolio.

People Management

Manage 4 direct reports and provide leadership to the wider team.
Communicate effectively in both written and verbal format to ensure that your team are clear about our expectations
Manage all disciplinary, sickness and grievance in line with Pareto policy with support from your management.
Provide regular feedback on performance as required

Client Liaison

Be the key client contact point for all issues
Provide regular formal and informal client communication
Facilitate monthly/quarterly client meetings as required
Write client reports as required
Minute client meetings
Be a trusted source of innovation for the client in service delivery 
 Essential Criteria:
Suitable, recent and relevant FM experience (typically 7+ years)
A IWFM qualification (or similar) level 5 or above
A minimum of IOSH Managing Safely qualified or equivalent.
Strong knowledge of FM service delivery across all services lines
Excellent planning and organizational skills
Excellent verbal, written communication and presentation skills
Strong IT skills
Ability to manage own workload and work on own initiative
Ability to work in, and adapt to a rapidly changing environment
Comfortable challenging poor standards or behaviour and implementing change
Ability to work co-operatively with others to complete tasks and implement process improvements.
Multi-site FM management experience preferred
Department

Front of House

Locations

Cannon Street
Contact
Paige
Engagement Manager
Related jobs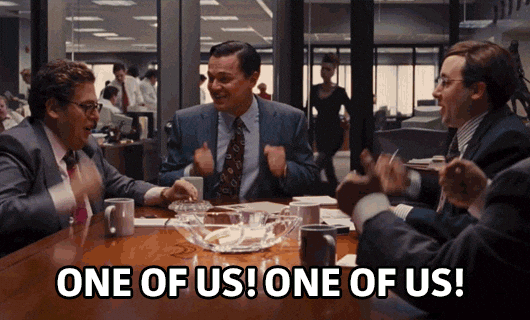 We established Pareto Facilities Management to create the most service focused, customer centric, facilities management company in the UK.
We operate with an entirely flexible model that allows us to build our service solution around each organisation we partner with. We believe in account management and our teams are formed of professionals qualified to the highest levels within FM.
We apply intellect and intuition to our service offering, embracing technology and innovation at every opportunity, to deliver exceptional service.
Already working at paretofm?
Let's recruit together and find your next colleague.