Front of House
·
Camden, London
Facilities Coordinator
Facilities Coordinator 
Location: Camden, London
Salary: £28,000
Hours: Monday - Friday, 8am - 5pm
Overview
The Space Support team holds day to day operational responsibility for the delivery of facilities services across the client floors. Key focus for this role is to ensure that all services are delivered in a confident and efficient manner. The individual will ensure the client space operates as smoothly as possible, so the client's employees are not distracted from their own work, by having to deal with premises and building related issues. The role is key to ensuring the standards are met and kept throughout the floors.
Responsibilities
·  Ensuring all floor checklists are completed on a daily basis and reporting back issues for other service lines.
·  Oversee the setup of office areas and agile working areas this includes moving furniture as well as furniture builds.
·  Responsible for all meeting room and furniture resets.
·  Support the delivery of key events across the client site.
·  Responsible for carrying out assigned Helpdesk tickets and updating the system as appropriate.
·  Carry out auditing of key areas throughout the building and reporting issues back to the Helpdesk team.
·  Carry out tasks relating to the locker process.
·  Maintaining and carrying out the rail labelling process.
·  Replenishing of stock throughout the space (hangers, rails, paper, stickers, stationary).
·  Active management of communal floor areas, including hubs, filing, vend areas and engage the relevant teams as appropriate.
·  Ensuring stock and sample collections are carried out appropriately and within a timely manner.
·  Management of storage areas, rail parks, roller racking etc
·  Work closely with all Service Provider teams to ensure a swift response to all service requests.
·  Ensuring H&S compliance throughout the floors including clear fire exits and walkways.
·  Promote and share best practice between client and Service Providers.
·  Operate as part of the "One Team" culture across all supplier interactions.
·  Operate in a pro-active manner that supports the Space service team to anticipate customer needs and affect a can-do attitude.
·  Maintain and promote strong customer relationships with all key stakeholders to ensure total alignment of the services provided.
Personality & Competency
·  Strong communication skills with a 'can-do' attitude.
·  Self-motivated.
·  The ability to deliver the core role effectively in a pressured environment with a hands-on attitude.
·  Professional with a strong service driven mentality and a pragmatic approach.
·  Commitment to the highest standards of customer service.
·  Understanding of Space management services.
·  Flexible working may be required for working hours to suit business needs.
Experience & Qualification 
·  1 year's minimum experience of direct customer service provision.
·  Co-ordination of services provided by multi-service teams.
Department

Front of House

Locations

Camden, London
Contact
Paige
Engagement Manager
Related jobs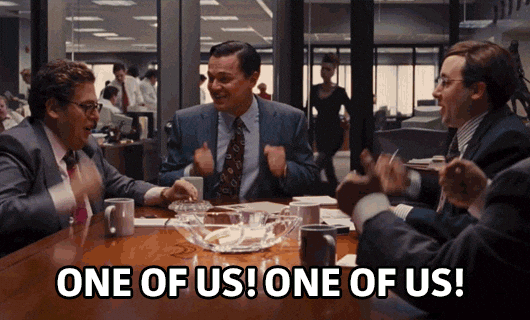 We established Pareto Facilities Management to create the most service focused, customer centric, facilities management company in the UK.
We operate with an entirely flexible model that allows us to build our service solution around each organisation we partner with. We believe in account management and our teams are formed of professionals qualified to the highest levels within FM.
We apply intellect and intuition to our service offering, embracing technology and innovation at every opportunity, to deliver exceptional service.
Already working at paretofm?
Let's recruit together and find your next colleague.