Central Function
·
Cluj-Napoca
Programme Manager - Real Estate
Real Estate Programme Manager

Location: Cluj
Salary: 33,000 EURO
Hours: 8am - 5pm 
Corporate Real Estate
The corporate real estate team manages a property estate that spans 37 countries and 58 location around the world. The team is responsible for the acquisition, design and build and disposal of all our offices and the full lifecycle management of these working environments,
We are looking for a project manager to be responsible for organising programs and activities for our Group CRE Team. You will be tasked with developing programs to support the organisation's strategic direction, as well as creating and managing long term goals. You will also be in charge of developing budgets and operating plans for programs and writing program funding proposals.
In order to be successful in this role, you will need to have prior experience in both program management.
Program Manager Responsibilities
Organising programs and activities in accordance with the mission and goals of the organisation.
Developing new programs to support the strategic direction of the organization.
Creating and managing long-term goals.
Developing a budget and operating plan for the program.
Developing an evaluation method to assess program strengths and identify areas for improvement.
Writing program funding proposals to guarantee uninterrupted delivery of services.
Ensuring goals are met in areas including customer satisfaction, safety, quality, and team member performance.
Implementing and managing changes and interventions to ensure project goals are achieved.
Meeting with stakeholders to make communication easy and transparent regarding project issues and decisions on services.
Producing accurate and timely reporting of program status throughout its life cycle.
Working on strategy with the marketing team.
Partnering with key stakeholders from across the Flutter teams, where necessary, third-party vendors to define programme scope and plans for the delivery of our strategic initiatives.
To create and deliver all aspects of the programme plan, ensuring milestones are met, budgets are managed, and outcomes are achieved.
To establish the appropriate governance structures and reporting processes, ensuring that all issues are addressed and resolved in a timely fashion.
Where necessary, to work with teams across the group to ensure change is effectively embedded.
Fostering an organisational culture that embraces and thrives on change.
Key leadership attributes:
Building support: Has close relationships with all relevant stakeholders and is able to leverage it to draw their support towards the Group technology strategy. Is effective in promoting a wider understanding of our strategic initiatives.
Collaborative: Works collaboratively and in partnership with our stakeholders on shared goals. Consistently seeks out and facilitates the sharing of others' ideas and perspectives and positively impacts the achievement of desired outcomes.
Adaptable: Understands other perspectives and is not hesitant to adapt approach in order to achieve a successful outcome. Mostly effective in managing change through applying insights from others and lessons learned from others.
Objective: Able to act with impartiality and remain fair in all situations. Often defines criteria and identifies all relevant perspectives before making a recommendation or decision.
Strategic thinking: Demonstrates a good understanding of overall Group and Group Technology strategic objectives. Mostly able to apply strategic knowledge to specific initiatives and/or decision making. Can consider and explore scenarios and possibilities to help Divisions succeed.
Strategic communication: Provides timely and helpful information to others. Able to flex communication style to meet the needs of various audiences (Divisions/locations). Mindful to listen to different perfectives and able to provide constructive feedback.
Key requirements:
Demonstrable experience of managing global change programmes for a digital organisation.
7+ years programme management experience preferably in large scale change programmes
Excellent written and verbal communication skills
Strong relationship management skills
Ability to work under pressure and on own initiative
Superb organizational skills
Excellent written and verbal communication skills (English).
An understanding of the corporate real estate & workplace functions as well as business technology.
Previous experience of managing third party vendors.
Department

Central Function

Locations

Cluj-Napoca
Contact
Paige
Engagement Manager
Related jobs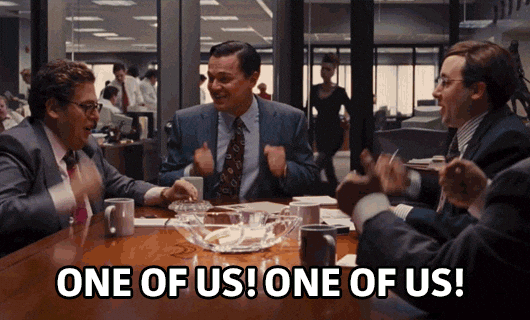 We established Pareto Facilities Management to create the most service focused, customer centric, facilities management company in the UK.
We operate with an entirely flexible model that allows us to build our service solution around each organisation we partner with. We believe in account management and our teams are formed of professionals qualified to the highest levels within FM.
We apply intellect and intuition to our service offering, embracing technology and innovation at every opportunity, to deliver exceptional service.
Already working at paretofm?
Let's recruit together and find your next colleague.