Front of House
·
Cannon Street
Facilities Coordinator
Facilities Coordinator 
Salary: Up to £35,000
Pension: 3% matched
Holiday: 28 days including bank holidays
Start date: Immediately
Reporting to: Workplace Manager

Based from: Cannon Street
Overview
The Space Manager holds day to day operational responsibility for the delivery of facilities services across the clients floor. Key focus for this role is to ensure that all services are delivered in a confident and efficient manner. The individual will ensure the client space operates as smoothly as possible, so the client's employees are not distracted from their own work, by having to deal with premises and building related issues. The role is also key in building relationships between floor occupants and the different suppliers delivering services to the clients floor.
Responsibilities
Ownership of the delivery of the facilities support services through to conclusion within the client space whilst ensuring customer requirements are met and their needs are anticipated at all times.
Operational responsibility for the services provided by the support teams appointed to work within the working floors. Active management of communal floor areas, including home zones and the kitchen spaces, engage the relevant teams as appropriate.
Provide direction to subcontractors; ensuring exceptional customer service standard within the client space at all times.
Operate to the highest possible standards in relation to H&S compliance at all times for own and all other's welfare.
Operate as part of the "One Team" culture.
Should an emergency occur the individual will take an active part in the evacuation as an Emergency Marshal..
Maintain noticeboards to ensure that they remain relevant and up-to-date.
Ensure a floor check list is completed on a daily basis.
Provision of support around room & resource booking, visitor management and the Helpdesk systems.
Operate in a pro-active manner that supports the FM service team to anticipate customer needs and affect a can-do attitude.
Maintain and promote strong customer relationships with all key stakeholders to ensure total alignment of the services provided.
Escalate any H&S issues in the building to the Workplace Manager
Be the point of contact for the designated client floor
Support the delivery of key events across the client site
Ensure that emergency procedures are adhered to on site.
Carry out inductions for new starters.
Weekly and monthly reporting to the Workplace Manager.
Personality & Competencies
Strong communication skills with the ability to influence decisions at all levels and command respect from all areas of the business.
The ability to assert expertise and achieve objectives diplomatically.
Self-motivated with strong leadership skills.
The ability to manage simultaneous projects and deliver the core role effectively in a pressured environment with a hands-on attitude.
Professional with a strong service driven mentality and a pragmatic approach.
Being a coaching and motivating team lead that sets examples in work standards, speed and quality of delivery.
Commitment to the highest standards of customer service.
Proven experience of delivering high quality work in a similar role.
Good understanding of facilities management services, with strong experience in dealing with M&E building services.
Managing SLAs, KPIs and contractors.
A track record of having improved services and output through managing third party contracts.
Experience & Qualifications
Membership of a relevant professional body (eg. IWFM, IFMA or RICS) desirable.
Health and Safety related qualifications desirable.
2 years minimum experience of direct customer service provision.
Co-ordination of services provided by multi-service teams.
Provision of services within a multi-floored building.

Department

Front of House

Locations
Contact
Paige
Engagement Manager
Related jobs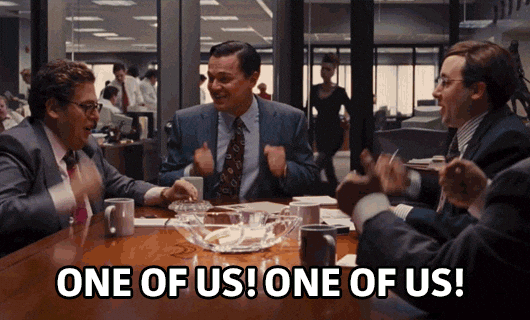 We established Pareto Facilities Management to create the most service focused, customer centric, facilities management company in the UK.
We operate with an entirely flexible model that allows us to build our service solution around each organisation we partner with. We believe in account management and our teams are formed of professionals qualified to the highest levels within FM.
We apply intellect and intuition to our service offering, embracing technology and innovation at every opportunity, to deliver exceptional service.
Already working at paretofm?
Let's recruit together and find your next colleague.