Front of House
·
Camden, London
Facilities Supervisor
Facilities Management Supervisor
Location: Camden, London
Salary: £30,000
Hours: Monday to Friday, 11:00 – 20:00
Overview
The Space Support holds day to day operational responsibility for the delivery of facilities services across the client floors. Key focus for this role is to ensure that all services are managed and delivered to the highest standard. The individual will ensure the client space operates as smoothly as possible, ensuring all team members are motivated and on target.
Responsibilities
· Line management of the Space Support Coordinators.
· Working alongside the Helpdesk Manager and Engineering Supervisor to ensure business continuity.
· Allocating Helpdesk tickets and managing workload of the Space Support Coordinators.
· Ensuring all planned and reactive tickets are updated and completed within a timely manner.
· Weekly reviews with the Helpdesk Manager for reporting and BAU updates.
· Update the Space Support Manager with any issues relating to the team's performance and activities.
· Training of new Space Support staff.
· Implementing and improving processes and procedures.
· Organising detoxes, tidy sessions, personal belongs sort outs etc.
· Carrying out floor walks and auditing of key areas.
· Managing and improving storage solutions and engaging with the appropriate client stakeholders.
· Carry out inductions for new starters as and when required.
· Owning the locker process from start to finish.
· Carry out auditing and spot checks for the Space team.
· Ordering of team supplies as and when needed.
· Weekly and monthly reporting to the Space Support Manager.
· Always operate to the highest possible standards in relation to H&S compliance.
· Maintain and promote strong customer relationships with all key stakeholders to ensure total alignment of the services provided.
· Be an ambassador of the Space Support team, leading by example and encouraging engagement.
· Be the escalation point for any complaints relating to service delivery.
· Deputising for the Space Support Manager.
· Provide direction to the Space Support team throughout the client space, ensuring exceptional customer service at all times.
Personality & Competency
· Strong communication skills with a 'can-do' attitude.
· Strong leadership of a team.
· Abilities to self-motivate and to motivate a team.
· The ability to deliver the core role effectively in a pressured environment with a hands-on attitude.
· Professional with a strong service driven mentality and a pragmatic approach.
· Commitment to the highest standards of customer service and collaborative working.
· Understanding of space management services.
Experience & Qualifications
· 3 year's minimum experience of direct customer service provision.
· 1 year minimum of direct management of a team.
· IOSH managing safely is preferrable.
· IT competent.
· CAFM system experience preferrable.
Department

Front of House

Locations

Camden, London
Contact
Paige
Engagement Manager
Related jobs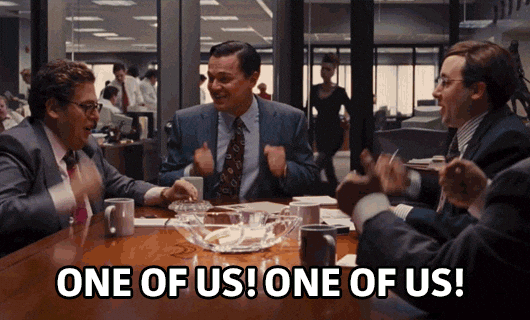 We established Pareto Facilities Management to create the most service focused, customer centric, facilities management company in the UK.
We operate with an entirely flexible model that allows us to build our service solution around each organisation we partner with. We believe in account management and our teams are formed of professionals qualified to the highest levels within FM.
We apply intellect and intuition to our service offering, embracing technology and innovation at every opportunity, to deliver exceptional service.
Already working at paretofm?
Let's recruit together and find your next colleague.