Facilities Coordinator

Salary: Up to £32,000
Pension: 3% contribution by company
Holiday: 28 days including bank holidays
Start date: Immediately

Overview
The Facilities Assistant / Runner holds day to day operational responsibility for the delivery of facilities services across the client floors. Key focus for this role is to ensure that all services are delivered in a confident and efficient manner. The individual will ensure the client space operates as smoothly as possible, so the client's employees are not distracted from their own work, by having to deal with premises and building related issues.
General Responsibilities
Active management of communal storage areas, including all kitchenettes
Set up and derig of event & meeting spaces at the request of the client FoH team, moving furniture and equipment
Maintain stationary room consumables and placing restock orders
General sweep & search of building to ensure everything in working order, no security issues e.t.c
Running out for adhoc requests such as picking up extra food / stationary / sundries e.t.c
Light housekeeping duties
First aid and fire marshal duties- training provided.
Willing to step up and fill any duties assigned by FoH manger to include reception cover or support on an ad hoc basis
Operates in a pro-active manner that supports the FoH team to anticipate customer needs
Provides clear and effective communication to Client & Account Manager
Maintains and promotes strong customer relationships with all key stakeholders to ensure total alignment of the services provided.
Escalate any issues inc H&S to the Client & Account Manager.
FM Duties
Overseeing all maintenance issues, including reporting necessary repairs and replacements, organising and managing the relevant subcontractors to include booking in client diaries, escorting while on site and follow up on site visits, remedials and closeout.
Daily floor checks and meeting room checks to include AV; any issues reported immediately to the Account Manager and logged on the reactive maintenance tracker
Support catering appliance maintenance including changing c02 in coffee machines, organising repairs
Liaise with and coordinate cleaners and housekeepers on site to maintain client requirements
Coordinate waste management schedule
Support client internal planting and flower maintenance contract
Maintain client BMS, inc daily temperature checks
Maintain maintenance and warranty records on behalf of the client
Weekly and monthly reporting to Account Manager

Personality & Competency
Strong communication skills
Self-motivated
The ability to deliver the core role effectively in a pressured environment with a hands-on attitude.
Professional with a strong service driven mentality and a pragmatic approach.
Commitment to the highest standards of customer service.
Understanding of facilities management services.
Experience & Qualifications
1 year's minimum experience of direct customer service provision.
Co-ordination of services provided by multi-service teams.
Department

Front of House

Locations
Contact
Paige
Engagement Manager
Related jobs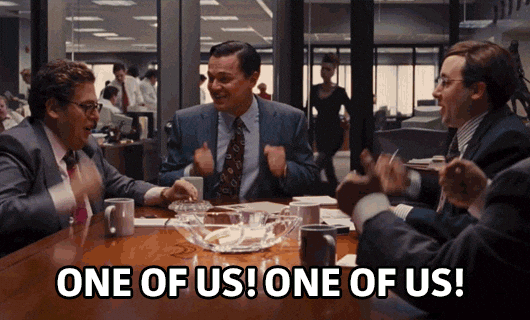 We established Pareto Facilities Management to create the most service focused, customer centric, facilities management company in the UK.
We operate with an entirely flexible model that allows us to build our service solution around each organisation we partner with. We believe in account management and our teams are formed of professionals qualified to the highest levels within FM.
We apply intellect and intuition to our service offering, embracing technology and innovation at every opportunity, to deliver exceptional service.
Already working at paretofm?
Let's recruit together and find your next colleague.