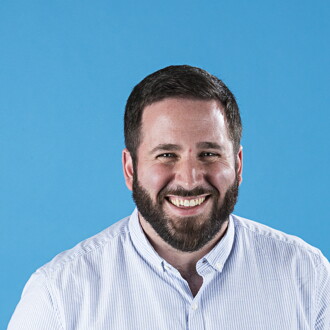 Dan
Senior Account Manager – Pareto FM
Why did you join Pareto?
I joined Pareto because I was frustrated and bored of being part of companies who didn't seem to care for their employees of clients and were only interested in the bottom line. Pareto is different. We care about our teams and our clients and take immense pride in what we do!
What do you love about Pareto?
Quite simply – everything! The people, the culture, the clients we work with. The freedom and flexibility we give our teams to deliver the best service they can in the easiest way for them. The fact that I now work for a company who show genuine interest in me in and out of work and always make sure I am fully supported. Also, that I have even been able to achieve personal life goals with Pareto – I partook in a charity sky dive that was organised by Pareto! Oh, and food… We embrace food in its entirety at Pareto and always make sure our teams and clients alike are well fed!
What do you want to be when you grow up?
Winner of GBBO!!
What gif best defines you?