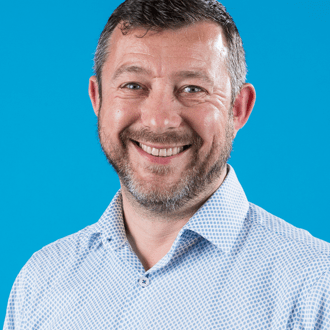 Colin Kimber
Associate Director – Pareto FM
Why did you join Pareto? 
I chose to join Pareto because it represented an opportunity for me to develop professionally and become part of something I truly believed in.  Its fantastic being part of something so fast paced and full of potential.
What do you love about Pareto? 
I love our people and I love our customers.  Most of all I love the fact that I am almost aggressively encouraged to bring my whole self to work.  I am valued for everything I bring to the table - not just a few skills that suit the business.
What do you want to be when you grow up? 
I don't want to grow up.